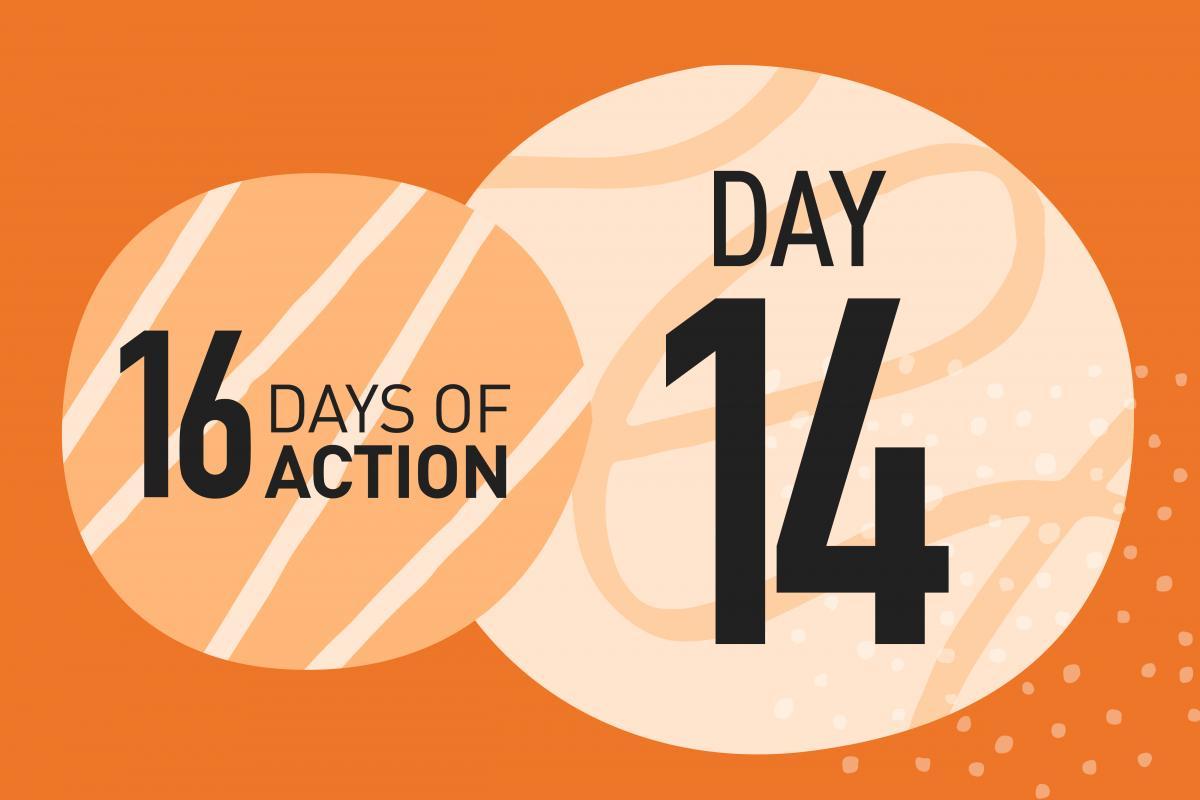 Day Fourteen | A victims journey
The first time I left I was homeless, I hadn't planned it and I wasn't sure what to. I went Housing Options and they got me a place in refuge. It was nice and the staff were really supportive but I wasn't ready to leave. I was supported by lots of services on my journey including Probation, Police and the Family Safety Unit. I didn't always stay with the service for very long, but they never gave up on me and when I needed support were always there.
Even though I know the relationship isn't good all the time I still love him. I know he hurts me and sometimes I'm frightened he might kill me, he has threatened to kill me and my family if I ever leave him. Lots of people have warned me and tried to help me but I wanted to make sure that he was OK. He has mental health problems and I'm not sure he has anyone to look out for him apart from me. He self-harms and says he will kill himself if I leave him and I'm worried he will do that and that will be on my conscience for ever
The latest incident I called the police they referred me to the Family Safety Unit. They gave me an Independent Domestic Violence Adviser (IDVA). I've been talking to an IDVA over the past few weeks and I'm starting to see that I can have a life without him. He is in prison again and I don't think I want to wait for him anymore, but I'm frightened of his reaction if I stop contact altogether. I'm trying to move house and I've not been well and its really hard sometimes. I'm on medication for depression but my IDVA is able to listen when I need to talk and even remembered my birthday when he forgot.
We have talked about how the abuse has affected me and that there is support for me and for the first time I feel like I might be able to make the break while he is in prison. But I also know if I don't feel strong enough my IDVA will still be there, she will talk to me about how to keep safe and I can always contact her to talk things through. Knowing there is support out there for me helps.
Wirral resident
On average high-risk victims live with domestic abuse for 2.3 years and medium risk victims for 3 years before getting help.

Families may live with domestic abuse for a significant period before getting effective help.

There are many reasons why families live with domestic abuse for a significant period of time, or return to their abuser after attempting to leave. It may not be apparent to the victim that a relationship is abusive. They may be afraid of the abuser, and fear the consequences for others if they disclose the abuse. The victim may not know where to turn for help.

SafeLives (2015), Insights Idva National Dataset 2013-14. Bristol: SafeLives