If you're a young person who is worried, scared or you just need someone to talk to, Wirral Council can help you.
You can talk to one of our friendly team who will help you in whatever way they can and whatever the problem is.
You can message using live chat: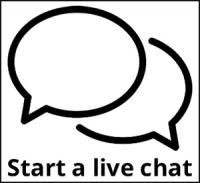 If you would like to speak on the phone you can call us free on 0808 196 4147.
We're here Monday to Friday, 9am to 5pm. You can also contact Childline every day until midnight.
All live chats and phone conversations are private (just between you and the member of the team), so please don't worry. The only time we might need to share information is if we think we need to help protect you from harm.
You don't have to face anything alone, we're here to help.
Remember, if it's an emergency phone 999.