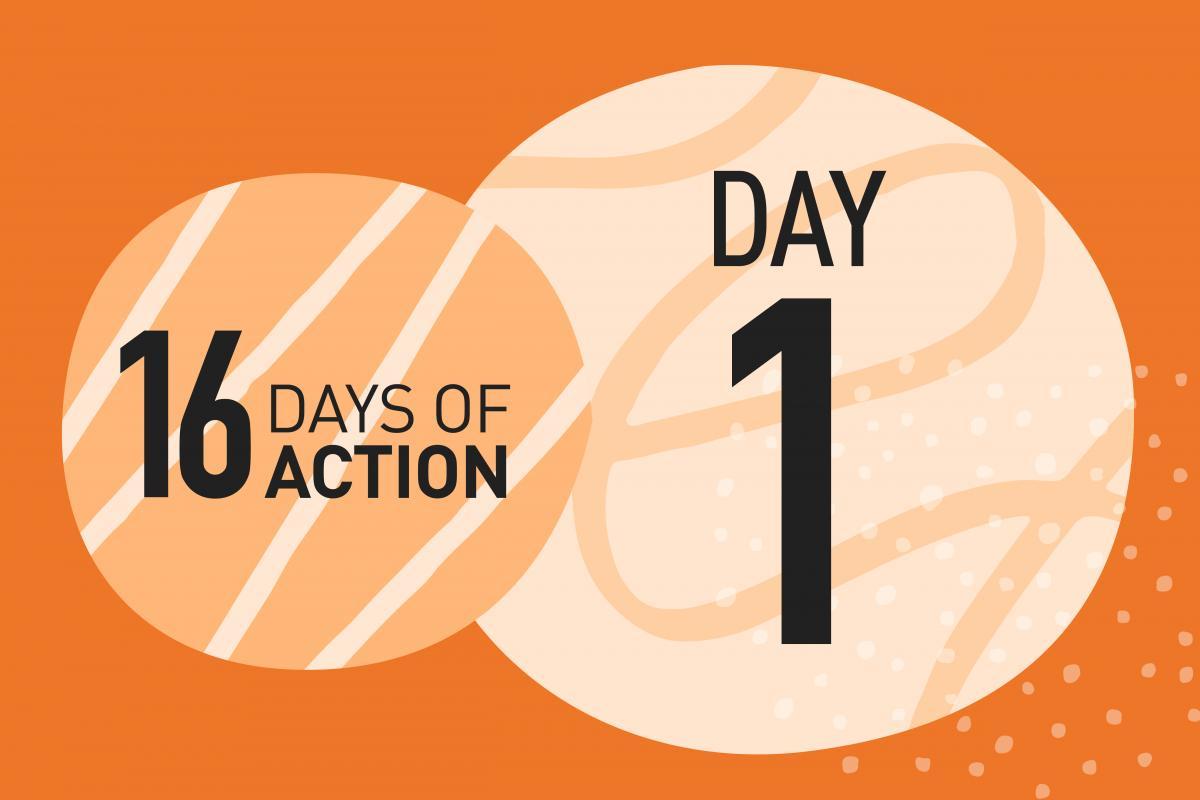 Day One | Violence Against Women and Girls - Imagine
Imagine what life must be like for an 11-year-old girl, perhaps starting high school for the first time. What should be an exciting time, full of new opportunities, new challenges and new friends - ruined by constant judgments on her appearance, her shape, her weight, how attractive she is deemed to be. Judged by boys in her school, boys in her class, boys who are her peers, some of whom she went to primary school with. The harm this must cause to her confidence, her wellbeing, her happiness, her ability to learn, and ultimately to her mental health must be enormously damaging and difficult to comprehend.
Imagine being a 15-year-old girl in one of our schools whose social media activity is blighted by almost daily abusive messages and obscene images from boys - boys she knows - and requests for nude selfies four or five times a week. Or worse, is a victim of sexual assault.
Unfortunately, these aren't worst case scenarios, or rare occurrences. Rather, these are the day-to-day reality for a lot of girls in schools across the country, including here in Wirral. It is so serious that it could be easily described as a national safeguarding epidemic, which raises important issues about how boys and men relate to women and girls, and why such abuse and harmful behaviour appears to be rife, and what are we going to do about it?
In the aftermath of the issues so starkly raised by the Everyone's Invited website and its founder Soma Sara, there was huge media interest in the experiences of women and girls who routinely face sexually abusive and harmful behaviour perpetrated by men and boys. The testimonies on the website - of which there are now over 55,000 - painted some very bleak experiences for women and girls ranging from judgemental comments to sexual assault and rape.
In the light of this media interest, and the rape and murder of Sarah Everard by Wayne Couzens in March 2021, the government directed Ofsted to review sexual abuse in schools and colleges. Their report was published in June 2021 and makes for very uncomfortable reading. Ofsted spoke to over 900 young people from schools and colleges across the country. Of those, over 90% of girls said they were routinely sent explicit pictures or videos from boys, and that sexual harassment was 'commonplace'. 92% of girls also said that sexist name-calling happens so often, that it is considered 'normal' and is probably hugely under-reported because nothing is done to address the behaviour.
For women the experiences do not improve, highlighted so starkly by the murder of Sarah Everard and the recent murder of Sabina Nessa, who like Sarah Everard was just walking home when she was murdered. There are also increasingly common stories of women who were unknowingly drugged by 'spiking' of their drinks, or even more shockingly by being injected, sometimes unknowingly.
The issue of violence against women and girls, and what is driving this behaviour amongst boys and men – easy access to pornography and violent content on the internet? – is something which must be addressed by all of those who respect and value the safety of all the women and girls in our communities. The WSCP wholeheartedly supports the 16 days of action and will continue to highlight this issue.
David Robbins, WSCP Manager, November 2021